Happening around Atlanta
Did you Come across an event and would like to show here then click here
PIEDMONT PARK ARTS FESTIVAL on this weekend (Aug 19th/20th)
17th annual Decatur BBQ Blues & Bluegrass festival is set for Saturday august12th
Grab your lawn chair and join for some ice cream and a free outdoor movie 25th july
7th Annual Atlanta Ice Cream Festival  July 22, 2017 Piedmont Park between 11am-6pm
Every Wednesday is "Flight Night" at SOHO, when locals and inquisitive wine lovers gather to experience fine wines from famous appellations around the world. Each week, three wines are showcased and paired with specially crafted tapas. The wines and tapas are also available individually ($9.50/glass and $6.50/tapa).
The Founders Day Parade began in 2007, celebrating our first year of cityhood and has since become an important community tradition . more….
Free Family Festival, A Christmas Carol,Acting Basics Workshop
Parents and Tots Drama Workshop,Holiday Story Time
"Courtenay's Cabaret: Family Holiday Vacation"   more..
Lanier Islands will flip the switch on Friday, November 18, 2016, to illuminate the Magical Lights.  The heart-warming Holiday Village will also be open for slides, carnival rides, holiday food and cool fun — no matter what the temperature might be.more…
Target Free Second Tuesday is a special opportunity for the community to bring their children to
experience the Museum for free, between the hours of 1 PM and 6 PM more…
It's break time in Santa's Workshop and the elves are ready to party! This immersive walk through experience puts you in the middle of the celebration as you feast your eyes on thousands of lights, projections, special effects and photo opportunities! And remember . more…

Harry Potter Trivia Night on Nov 29th 8pm.Diesel Filling Station is partnering up with.Markster Con to offer-up.Harry Potter Trivia Night on Nov 29th 8pm more…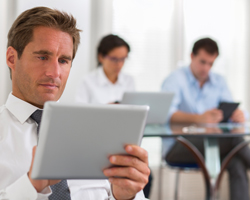 Microcenter is offering  free, in-store clinics hosted by our own tech support staff. Each clinic covers a new topic from the latest technology to troubleshooting your gadgets. more…
Gossip Corner
Erathday april 22nd and freebies."Ikea is giving away LED light bulbs and coffee to the first 500 "Ikea Family" members in store on April 22. You'll have to join their family loyalty program if you're not already a member, but that's free too," Glaser added.
There's nothing more recognizable than a slice of birthday cake. Cutting wedges of cake has long been standard practice when it comes to the circular dessert, but there's actually a better way. more..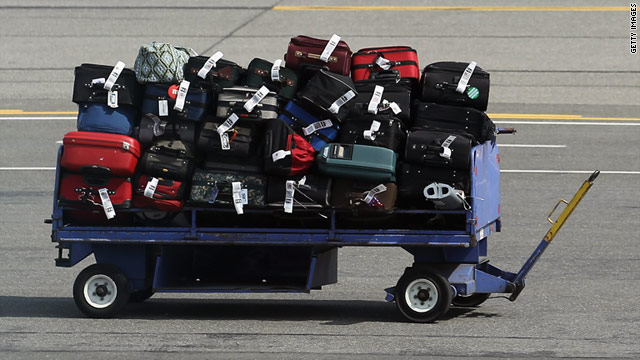 What are your rights in the event that your bag is lost? First, take note of two important regulations that airlines must follow. The Montreal Convention regulates the liability . more..
Norwegian has been making a lot of noise about possible flights from Edinburgh to the U.S. for $69. Is
that real, or is it just hype? Actually, it's some of both.First and foremost, it's feasible. more..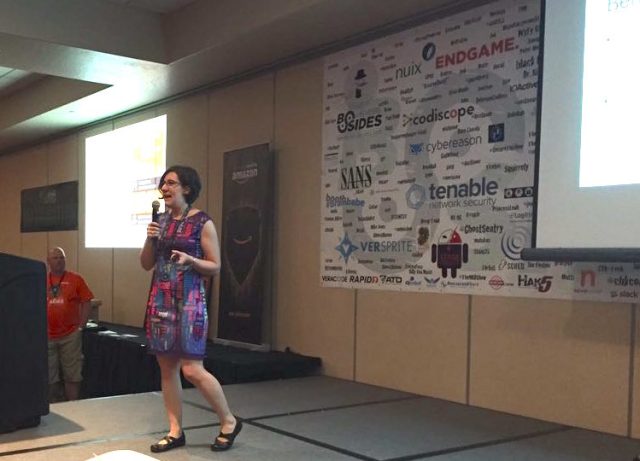 Over the past few years, organizations including the National Institute of Standards and Technology in the US and UK government agency CESG have also concluded that mandated password changes are often ineffective or counterproductive.more…
Margaret Hamilton's software got man to the moon.It was on this day, July 20, in 1969, that the Apollo 11 astronauts reached the moon and Neil Armstrong took his famous small step. People celebrated the world over, though few were more relieved than Margaret Hamilton.more..
With more than a month of the year left, now is a great time to make small adjustments that can have a big impact come tax time.
Check out these four easy ways to lower your 2016 tax bill before the New Year.more..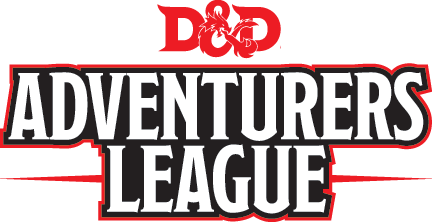 The D&D Adventurers League is an ongoing official organized play campaign for Dungeons & Dragons. It uses the fifth edition of the Dungeons & Dragons rules, and features the Forgotten Realms setting. You can play D&D Adventurers League games at any place that features adventures. more…
If you have an old computer then don't discard it using Neverware software you can turn it into chrome book.In 2010, Jonathan Hefter set out on a bold mission in a challenging space — create a solution for bringing the best technology to the students and teachers who need it most.more…
"Over the preceding six months, many areas of the state of Georgia have experienced significant drought conditions and there have been numerous instances of uncontrolled fires that seriously threaten the welfare of citizens of this state, more…
Museums On Us is a Bank of America cardholder benefit program, offering Bank of America cardholders free admission to more than 120 of the finest museums and cultural institutions in the United States.more…
Auto & Home
Buying Home.what you should look in APR ?
The APR is designed to present the actual cost of obtaining financing, by requiring that some, but not all, closing fees are included in the APR calculation. These fees in addition to the interest rate determine the estimated cost of financing over the full term of the loan. more…..
Bought Home.Find out some tips to preventing a burglar to come near to your home or apartment
 Put locks on the gates to your back yard.
 Put a "Beware of Dog" sign on your gates, even if you don't have a dog.
more ….
For new home buyer there will be challenges in each step so one need to proceed with caution.
Usually if you go with a agent , the agent will share a portion of his commission as gifts with you.
based upon negotiation you do with agent , whatever is the deal , put that in writing.
Click here for the home buying process tips that might help you save some money.
Auto Buying one thing to check
Thousands of cars are damaged by floods every year. Historically, more than 50% of these water-damaged cars get resold. more….
Switch to SCANA Energy now for the 12 month.fixed rate in the market to Save month after month. Hurry, this price 37 cent expires on December 3. more…
Indian food, with its hodgepodge of ingredients and intoxicating aromas, is coveted around the world. The labor-intensive cuisine and its mix of spices is more often than not a revelation for those who sit down to eat it for the first time. Heavy doses of cardamom, cayenne, tamarind and other flavors can overwhelm an unfamiliar palate. Together, they help form the pillars of what tastes so good to so many people.For food and dinning click here The best indian resturant around atlanta
Finding Indian Spices around Atlanta
 
Indian spices include a variety of spices grown across the Indian subcontinent (a sub-region of South Asia). With different climates in different parts of the country, India produces a variety of spices, many of which are native to the Subcontinent, while others were imported from similar climates and have since been cultivated locally for centuries.

 
 
Patel Brothers is a family owned business since 1974 and has become the largest Indian Grocery chain in the United States.
There are currently over 50 stores open throughout the United States.
Spices are used in different forms – whole, chopped, ground, roasted, sauteed, fried and as topping. They blend food to extract the nutrients and bind them in a palatable form. Some spices are added at the end as a flavouring and are typically heated in a pan with ghee or cooking oil before being added to a dish. Lighter spices are added last, and spices with strong flavour should be added first. Curry is not a spice, but a term used by western people and refers to any dish in Indian cuisine that contains several spices blended together and could be with a gravy base or a dry item.For Indian grocery around atlanta click here
---

Companies hiring in Atlanta
has maintained their exclusive focus on the needs of the construction industry. Their approach has always been to hold themselves to the highest standard by providing a turnkey solution .more..
Named to the Computerworld Top 100 Best Places to Work for seven straight years, the Kaiser Permanente Information Technology (IT) organization is the team that powers the health IT leadership of Kaiser Permanente (KP). more..
Atlanta Public Schools is a school district based in Atlanta, Georgia, United States. APS is run by the Atlanta Board of Education with superintendent Dr. Meria J. Carstarphen.more…
The Atlanta City Council recently approved the grant to Keysight Technologies, a Santa Rosa-based manufacturer of test and measurement equipment and software. The company chose Atlanta . more…
A career gives you all the benefits that can only come from working for an industry leader,including talented, motivated employees, a diverse, energetic workplace and a company dedicated to your success, growth and advancement.
Click here For the list of
Do you know a Company hiring now submit the info here
---
Local Attractions
n December 24, 2016 at 8 am EST, at 2 Minuteman Causeway in Cocoa Beach, Florida, this fantastically fun event will happen again.more..
The invention of modern wind tunnels has given skydivers a consistent and practical way to develop and hone skills that usually require jumping from a plane. Additionally, the increase in availability of wind tunnels.more..
Free Museum admission on the second Sunday of every month.Enjoy in-gallery performances of Vivaldi's The Four Seasons (Winter)by Atlanta Symphony Orchestra musicians. In our Art of Giving Back drop-in workshops, create a handmade coin collector to take home.more…
Verified by Guinness World Records, Historic Banning Mills has the longest and largest canopy tour in the world!more..
Now you can go behind the scenes and enjoy an exclusive personal experience with one of energetic aquatic animals. more ..

Atlanta is the sprawling capital of Georgia. It played an important part in both the Civil War and the 1960s Civil Rights Movement. Atlanta History Center chronicles the city's past, and the Martin Luther King Jr. National Historic Site is dedicated to the African-American leader's life and times. Downtown, 21-acre Centennial Olympic Park, built for the 1996 Olympics, encompasses the massive Georgia Aquarium.